Boost your local business leads with top landing page builders. Explore, learn, and optimize for unmatched local lead generation success.
In the world of digital marketing, landing page and funnel builders are powerful tools that help local businesses create customized web pages to convert website visitors into potential customers.
These tools are pivotal for local businesses seeking more local leads as they streamline the lead generation process.
By crafting compelling landing pages and well-structured funnels, businesses can effectively capture the attention of nearby prospects, ultimately boosting their local lead generation success.
In this article, you'll find an overview of the 7 top landing page and funnel builders that can optimize local conversions, insights into the importance of these tools for local businesses, and how they can enhance local lead generation through compelling landing pages and well-structured funnels.
Key Role of Landing Page Builders for Local Businesses
Landing page builders are essential for local businesses as they provide a dedicated space to engage with potential customers in a highly focused manner.
They enable businesses to create tailored landing pages that cater to the unique needs and interests of local audiences, maximizing conversion rates.
By optimizing these pages for local lead generation, businesses can significantly increase their chances of attracting and converting nearby leads, driving the growth of their local customer base, and developing a sustainable business model as outlined by a research authored by M. Pohludka and H. Stverkova and published on Semantic Scholar on March 1st 2019.
Benefits
Landing pages bring numerous benefits to the businesses correctly using them.
The following list shows 4 benefits for local businesses of using landing pages.
Targeted Promotion: Landing pages allow local businesses to create highly targeted promotions and offers tailored to their local audience's preferences and needs.
Increased Visibility: They can improve local search engine optimization (SEO) efforts by providing content that resonates with local customers, making the business more discoverable.
Improved Conversion Rates: Landing pages are designed to lead visitors to a specific action, making it more likely that local leads will take the desired actions, such as signing up or making a purchase.
Data Collection: They enable local businesses to gather valuable data on local leads, helping them understand customer behavior and preferences better.
Challenges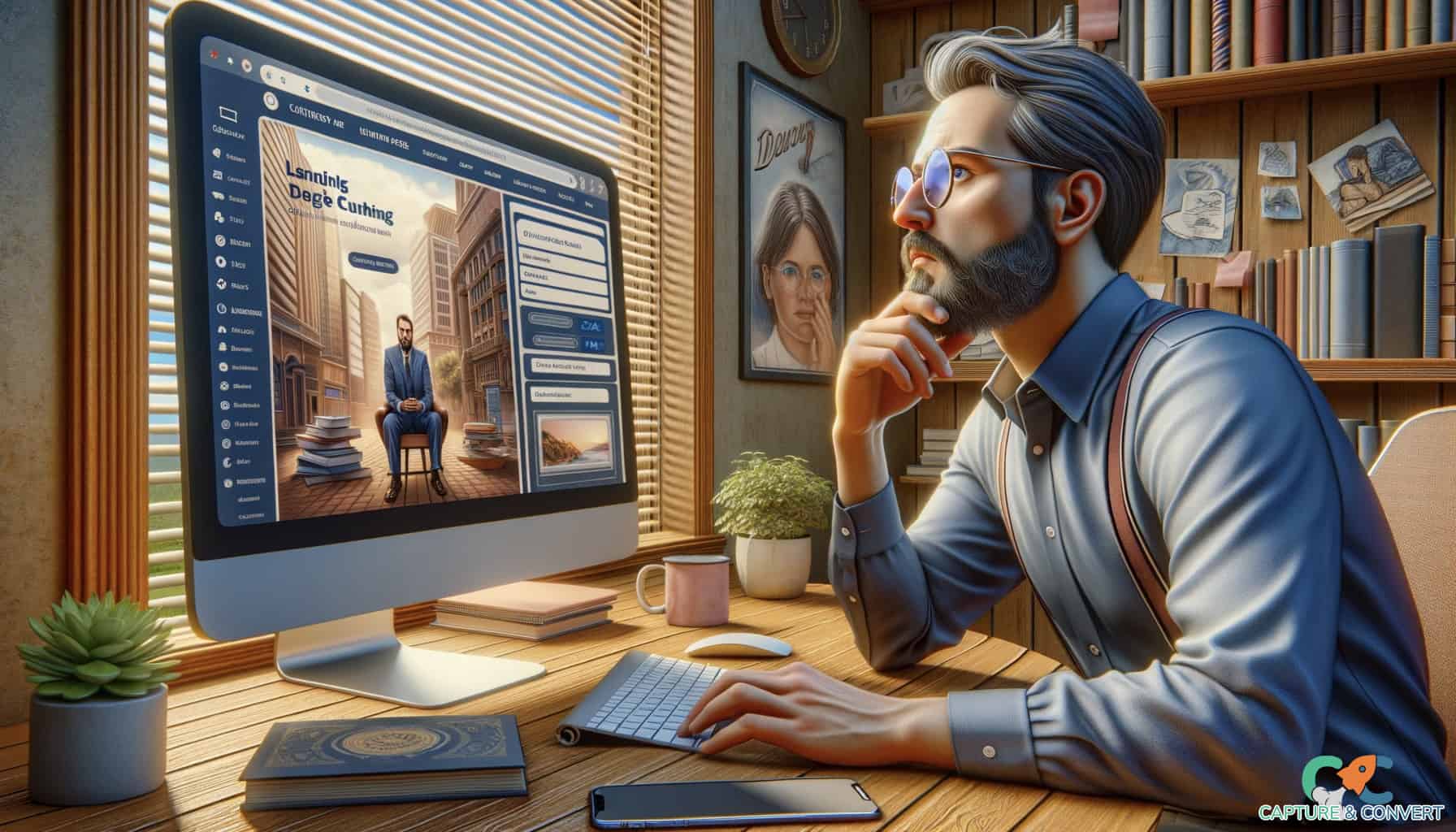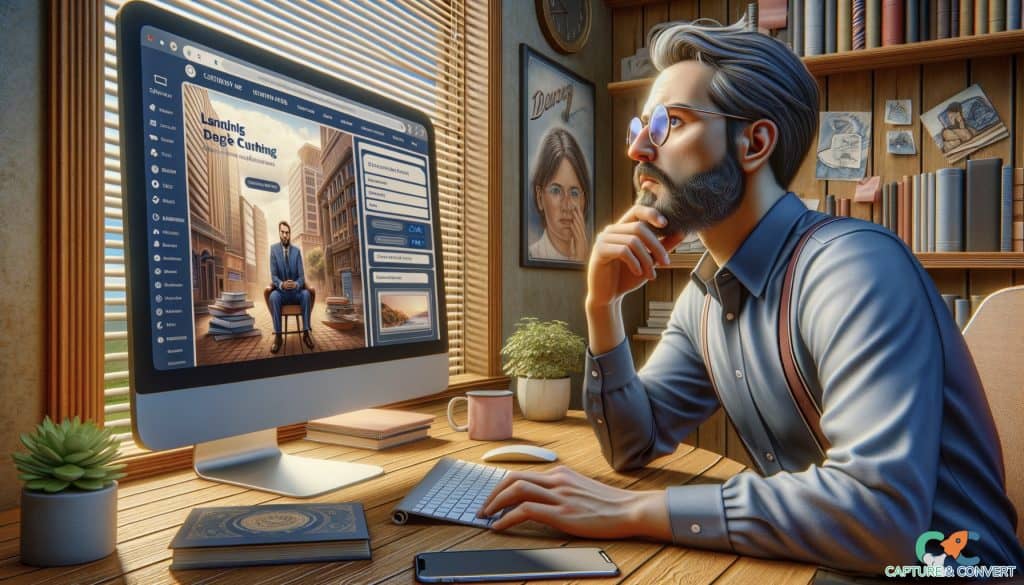 The following list shows 3 possible drawbacks for local businesses of using landing pages.
Localization: Ensuring that landing pages are culturally and locally relevant can be challenging, as it requires an in-depth understanding of the local market.
Budget Constraints: Local businesses may face budget limitations when it comes to designing and promoting landing pages, potentially impacting the reach and effectiveness of these tools.
Platform Limitations: Some landing page builders might have limitations that hinder the seamless creation of highly customized local landing pages, restricting creative and marketing options.
Despite the potential challenges, landing pages are a fundamental part of businesses trying to generate leads in our digital world.
Listed below are 7 top landing page and funnel builders to optimize local conversions.
LeadPages
ClickFunnels
Instapage
Unbounce
OptimizePress
Wix
WordPress
1. LeadPages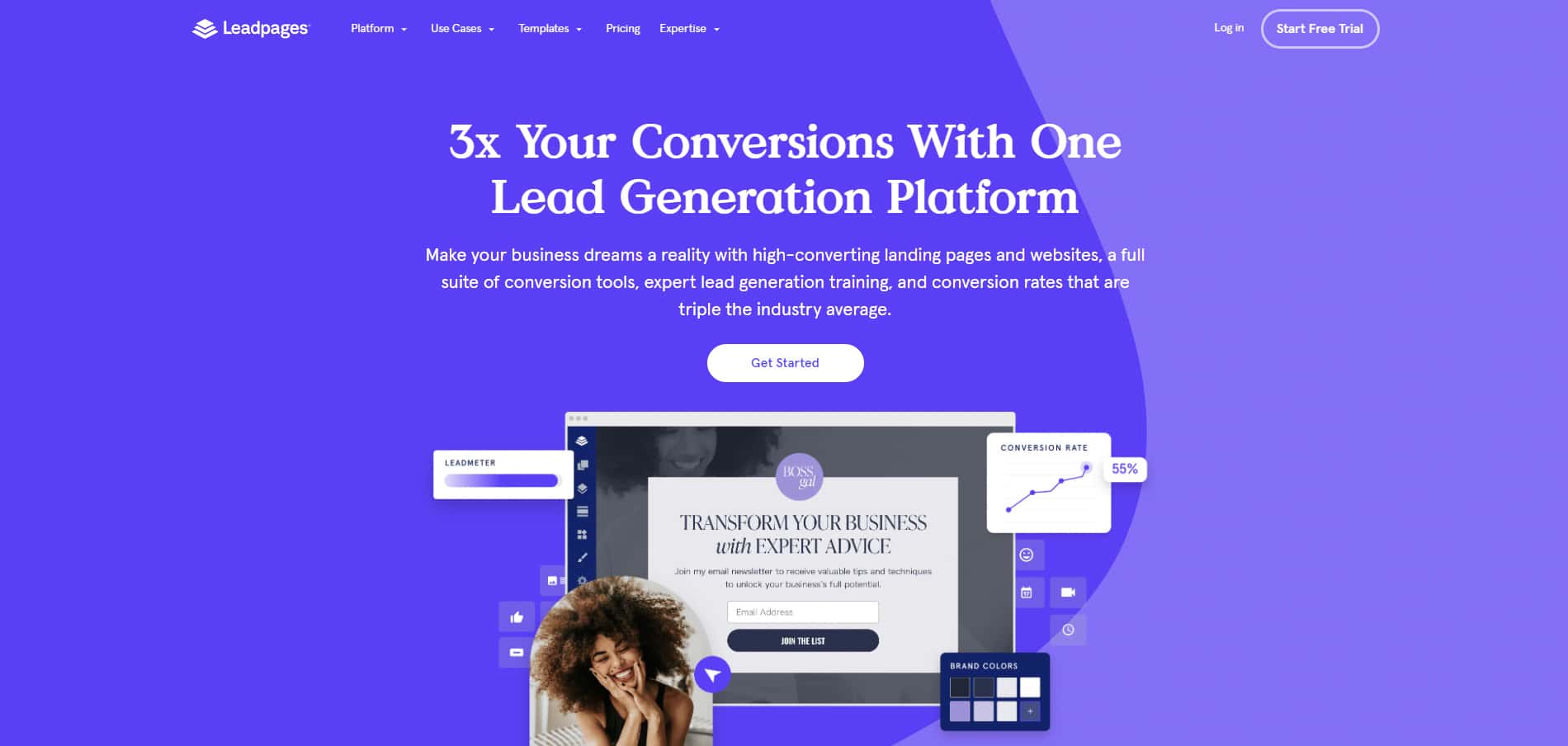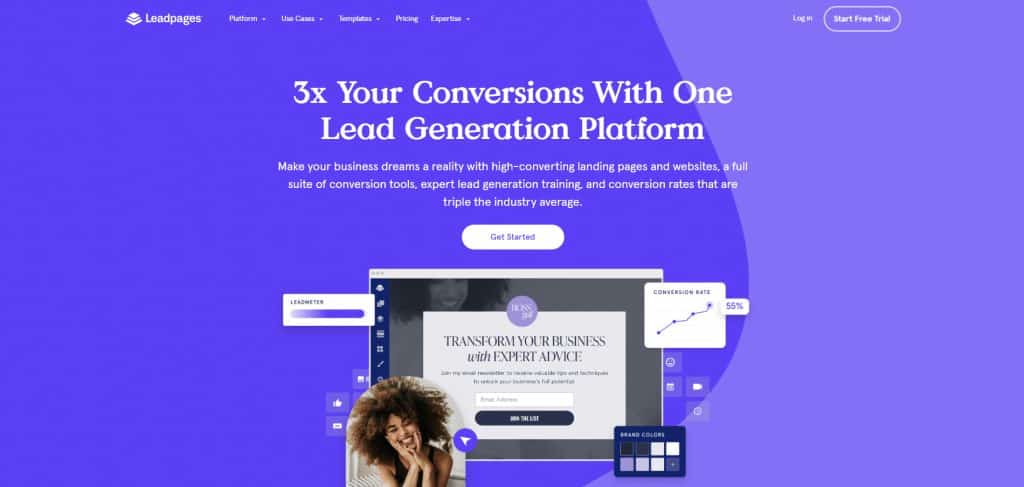 LeadPages is a user-friendly landing page and funnel builder that offers several key features, making it an ideal choice for local businesses aiming to boost their lead generation efforts.
With its drag-and-drop builder and a vast library of templates, it provides a seamless user experience, even for those without design or coding skills.
LeadPages excels for local businesses due to its focus on lead generation.
The following list describes 4 benefits of using LeadPages.
Lead Capture: Effortlessly create lead capture forms and pop-ups for local promotions.
Integration: It seamlessly integrates with email marketing platforms and customer relationship management (CRM) tools.
Split Testing: LeadPages enables easy A/B testing to optimize local campaigns for maximum conversions.
User-Friendly: Its user-friendly interface simplifies landing page creation for local businesses, helping them save time.
The following list shows 3 possible drawbacks of using LeadPages.
Pricing: While it offers affordable plans, costs can add up with advanced features and integrations.
Customization Limits: Some users may find it less flexible for highly customized designs.
Limited Analytics: Advanced marketers may seek more in-depth analytics options.
Price
Pricing for LeadPages depends on the selected plan and features needed, ranging from approximately $37 to $74 per month and allowing a free trial.
Factors influencing the price include the number of leads, integrations, and advanced features.
2. ClickFunnels
ClickFunnels is an all-in-one funnel builder renowned for its versatility in creating landing pages and sales funnels, making it a valuable tool for local businesses.
Its user experience is designed to be intuitive, even for beginners.
The following list shows 4 benefits of using ClickFunnels for lead generation.
Versatile Funnel Building: ClickFunnels allows local businesses to create a wide variety of funnels, including opt-in, sales, and webinar funnels.
Ease of Use: It features a user-friendly drag-and-drop editor, making it accessible to users without technical skills.
Lead Generation: The platform includes tools for capturing and nurturing leads effectively.
Integration: ClickFunnels offers integration with popular email marketing and CRM platforms to streamline lead management.
The following list shows 3 potential drawbacks of using ClickFunnels.
Pricing: ClickFunnels can be relatively expensive, particularly for businesses on a tight budget.
Learning Curve: Some users may find it takes time to master the full range of features.
Limited A/B Testing: While it supports A/B testing, the options may be less robust than some specialized tools.
Price
Pricing for ClickFunnels varies based on the selected plan and range of features, with costs ranging from approximately $127 to $208 per month.
Factors affecting the price include the number of funnels, pages, and integrated domains.
3. Instapage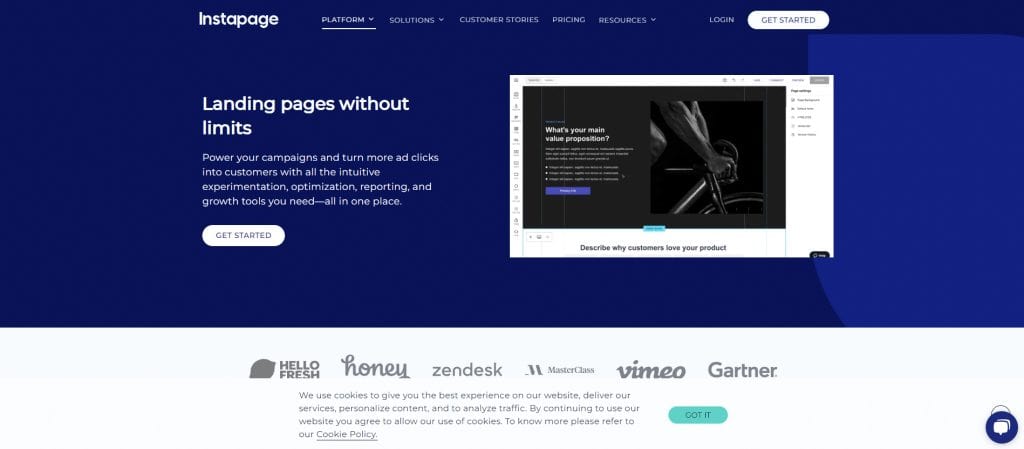 Instapage is a feature-rich landing page builder optimized for local businesses and lead generation.
Its user experience offers a smooth, intuitive landing page creation process.
The following list shows 5 benefits of using Instapage.
Conversion Optimization: Instapage specializes in A/B testing and conversion optimization features.
Template Library: It offers a library of customizable templates tailored for various industries, including local businesses.
Dynamic Text Replacement: Personalize landing pages for different audience segments.
Real-time Collaboration: Collaborate with team members for improved productivity.
Lead Management: Integrate with popular CRM platforms to manage leads effectively.
The following list shows 2 potential drawbacks of Instapage.
Pricing: Instapage can be relatively costly compared to simpler landing page builders.
Learning Curve: While user-friendly, new users might need some time to become proficient in using all the features.
Price
Instapage offers one price tier at $199 per month, customers looking for more features and details are invited to contact sales.
The pricing varies based on features, conversions, and team members allowed.
4. Unbounce
Unbounce stands out as a versatile landing page builder with a user-friendly experience, ideal for local businesses and lead generation.
Its key features include a drag-and-drop builder, an array of customizable templates, and A/B testing capabilities.
The following list 5 benefits of using Unbounce.
Customization: Unbounce provides extensive customization options to tailor landing pages to local audiences.
A/B Testing: Easily create and test multiple landing page variants for optimal conversions.
Mobile Responsiveness: Ensure your local audience on mobile devices can access your landing pages with ease.
Integration: Seamlessly connect with popular marketing tools for lead management.
Dynamic Text Replacement: Personalize your landing pages based on search queries.
The following list shows 3 potential drawbacks of using Unbounce.
Pricing: Unbounce's costs can be on the higher side for smaller local businesses.
Learning Curve: While user-friendly, mastering all features might require some time.
Limited Traffic: Pricing is often tiered based on monthly visitor limits.
Price
Unbounce offers various pricing plans, starting at around $99 per month, with higher-tier plans costing up to $625 or more.
Prices are influenced by factors like features, conversions, and the number of landing pages needed.
5. OptimizePress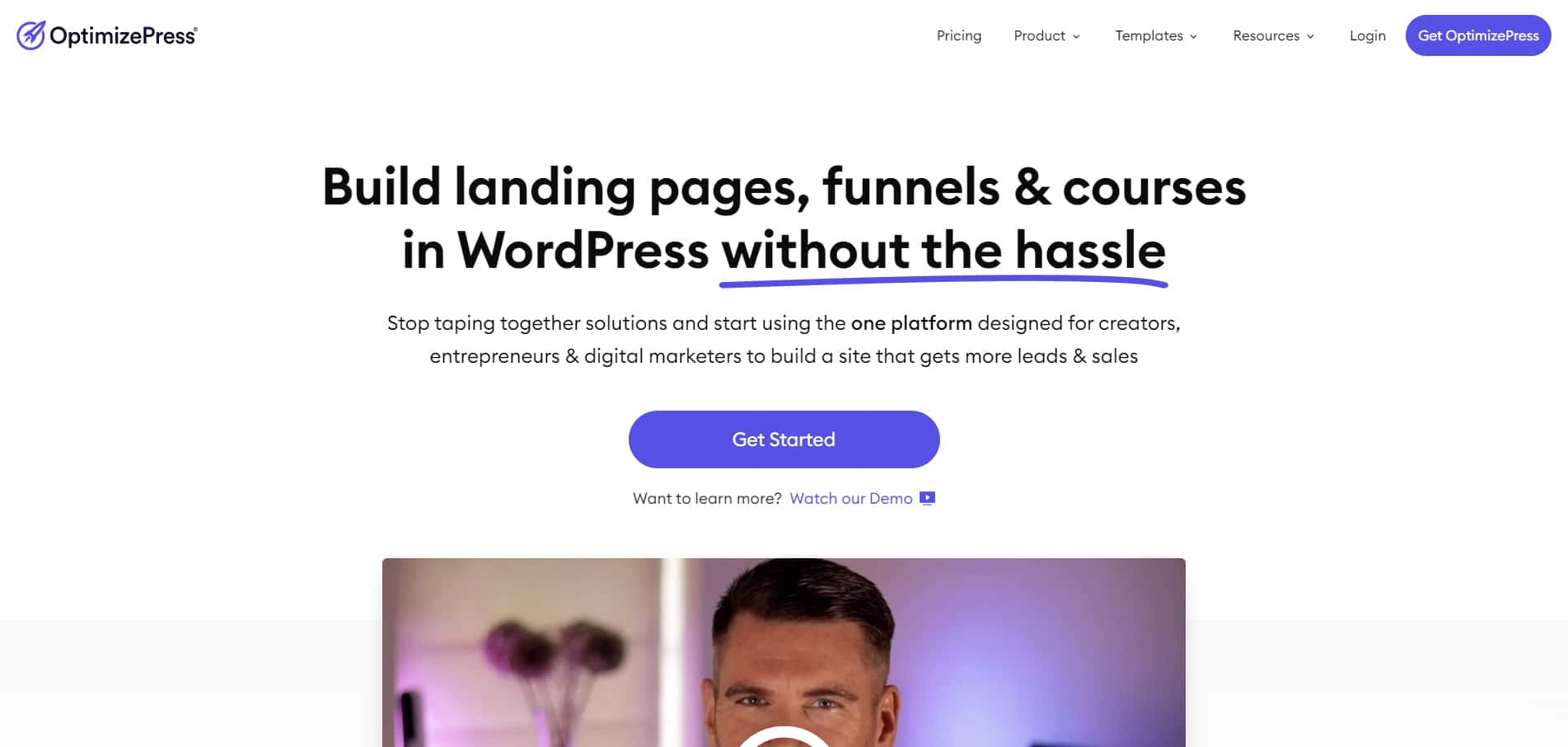 OptimizePress is a powerful landing page and funnel builder designed for simplicity and effectiveness, making it suitable for local businesses keen on lead generation.
It offers a range of features, including a live editor, an extensive library of templates, and seamless WordPress integration.
When it comes to local lead generation, OptimizePress presents several advantages and some limitations.
The following list shows 5 benefits of using OptimizePress.
WordPress Integration: Easily integrate your landing pages with your WordPress website.
User-Friendly: The live editor simplifies the process, making it accessible for all skill levels.
Templates: Access a variety of templates designed to convert visitors into local leads.
Membership Sites: Create exclusive local content and offers for lead capture.
Pricing: Offers budget-friendly options, particularly suitable for smaller local businesses.
The following list shows 3 possible drawbacks of using OptimizePress.
Limited Features: Compared to some competitors, OptimizePress may have fewer features.
Customization Complexity: Highly complex customizations might require coding knowledge.
WordPress Dependency: It's primarily designed for WordPress users, which can limit flexibility for those on other platforms.
Price
OptimizePress offers pricing options that cater to different needs, starting around $129 per year for the Builder plan.
The Suite plan costs approximately $199 per year, while the Suite Pro plan is about $249 per year.
Prices vary depending on factors like additional plugins and features.
6. Wix
Wix is a popular website builder that includes features for creating landing pages and funnels, making it a versatile tool for local businesses looking to enhance lead generation.
With a user-friendly interface and an array of templates, Wix is an accessible option for local business owners without extensive technical skills.
It offers an intuitive drag-and-drop website builder, a variety of pre-designed templates, and Wix ADI, an artificial intelligence tool that helps create websites with ease.
For local businesses, Wix provides the option to add essential lead generation elements, such as contact forms and booking systems, to their sites.
Local SEO features are also available to enhance visibility in specific geographic areas.
The following list shows 5 benefits of using Wix.
Ease of Use: The user-friendly interface is perfect for those new to website building.
Templates: Access a broad selection of professionally designed templates.
Local SEO: Optimize your online presence for local search results.
Lead Generation Tools: Easily integrate contact forms and scheduling systems.
Pricing: Offers a range of pricing plans, making it suitable for different budget levels.
The following list shows3 drawbacks of using Wix.
Limited Customization: While user-friendly, customization options can be somewhat restricted.
Templates: While the templates are visually appealing, they might not be as unique as those created from scratch.
Pricing Variability: The total cost can increase with add-ons and premium apps.
Price
Wix's pricing varies based on the specific needs of the user.
Plans include a free version, while premium plans start at around $5 per month, with the Unlimited and VIP plans costing around $13 and $25 per month, respectively.
Factors that can influence the price include the need for a custom domain, increased storage, and access to advanced features.
7. WordPress
WordPress is a highly flexible content management system (CMS) that doubles as a landing page and funnel builder through various plugins and themes.
It stands out due to its open-source nature, allowing endless customization possibilities.
With the help of plugins like Elementor or Beaver Builder and themes designed for lead generation, local businesses can craft landing pages and funnels suited to their exact requirements.
Local businesses can leverage WordPress's unique combination of features and plugins to tailor their lead generation strategies for specific geographic regions.
The user experience can vary widely based on the chosen theme and plugins, offering ample room for tailoring.
The following list shows 4 benefits of using WordPress.
Customization: WordPress's flexibility enables precise tailoring for local lead generation.
Plugin Ecosystem: A wide selection of plugins caters to various lead generation needs.
Local SEO: Plugins like Yoast SEO enhance local search optimization.
User Community: Access to extensive community support and developer resources.
Cost-Effective: While many plugins are free, premium options offer advanced functionalities.
The following list shows 3 possible drawbacks of using WordPress.
Learning Curve: The degree of complexity can be daunting for beginners.
Maintenance: Self-hosted WordPress websites require regular updates and maintenance.
Security: With greater customization comes the responsibility of ensuring security measures are in place.
Price
The price range for WordPress can vary significantly.
The core WordPress software is free, but costs may arise from purchasing premium themes or plugins.
The final price can be influenced by factors such as the need for premium themes, advanced plugins, web hosting, and domain registration.
Effective Utilization of Landing Pages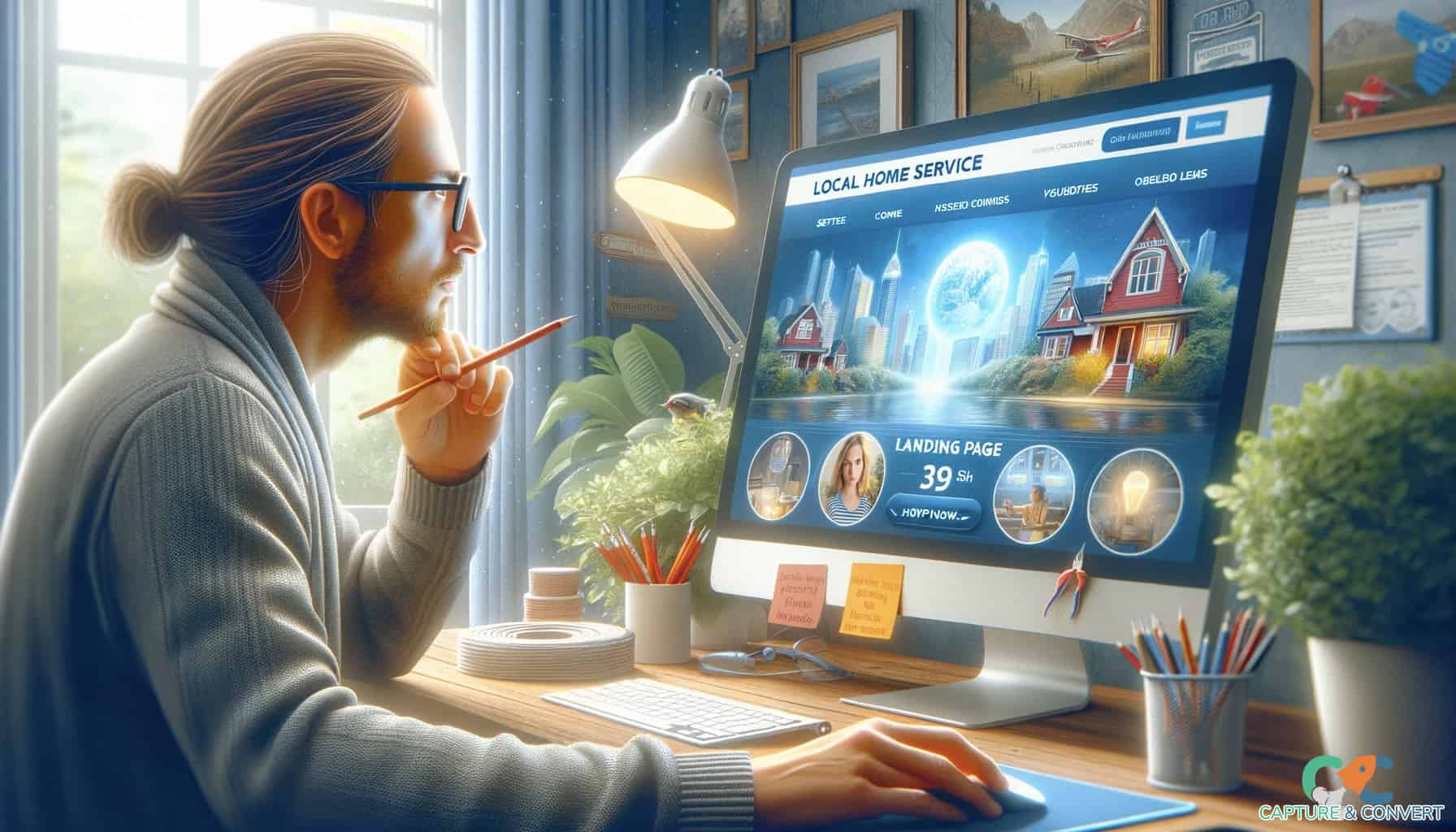 Local businesses can effectively utilize landing pages for lead generation by creating location-specific content that resonates with their target audience.
This includes mentioning local landmarks, references, and addressing specific community needs or concerns.
Additionally, optimizing for local SEO, using clear and concise messaging, and offering relevant incentives, such as local discounts or events, can enhance the effectiveness of these landing pages in capturing local leads.
Best Practices
To create an effective local-focused landing page, start by tailoring your content to resonate with the local culture and address specific needs or interests of the local audience.
Use clear and compelling calls-to-action (CTAs) to guide visitors on what action to take.
Additionally, optimize your landing page for local search by incorporating relevant local keywords, meta descriptions, and structured data, enhancing your page's visibility and search engine ranking within the local community.
These best practices ensure that your landing page is finely tuned to engage and convert local leads effectively.
Optimizing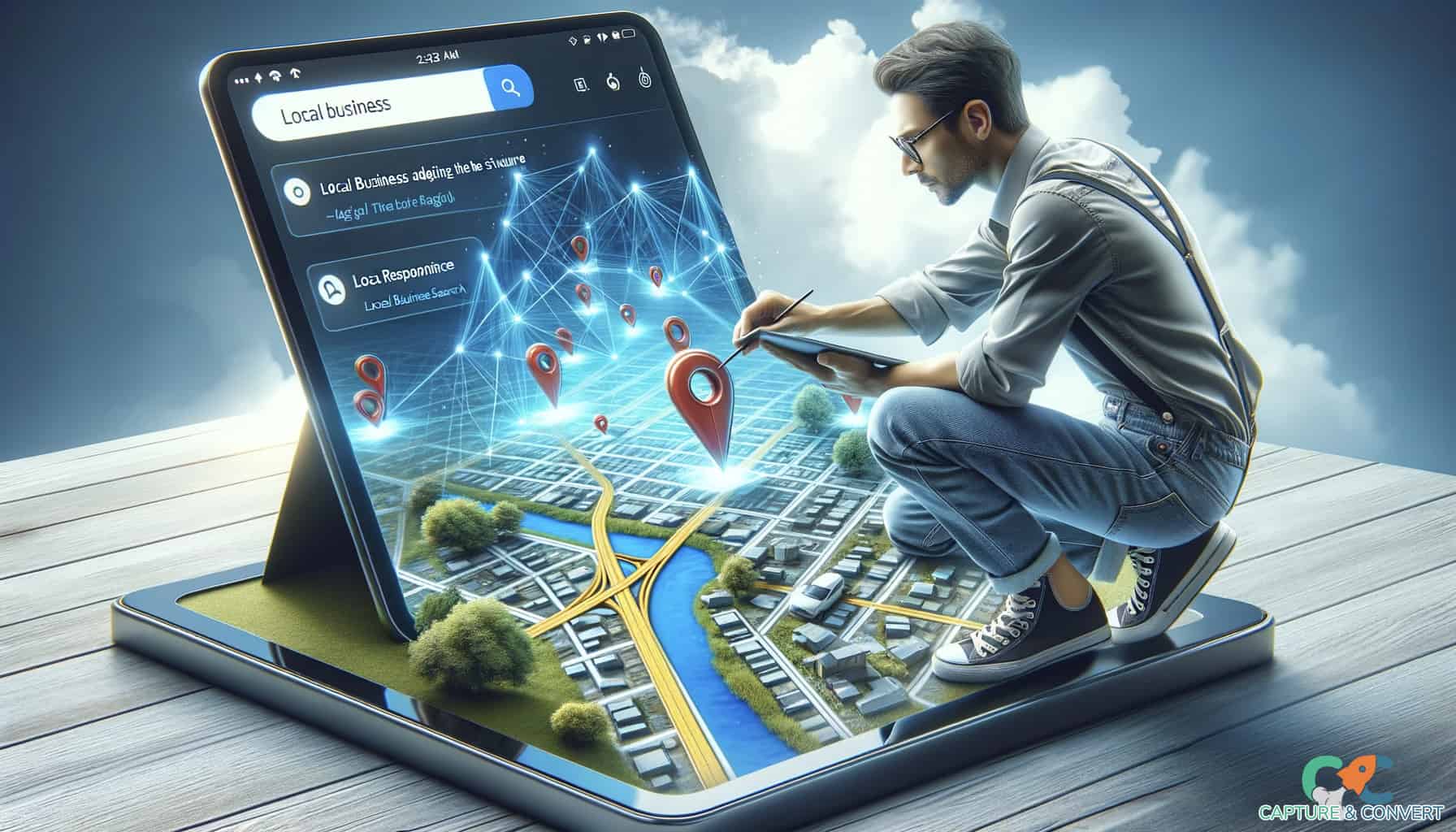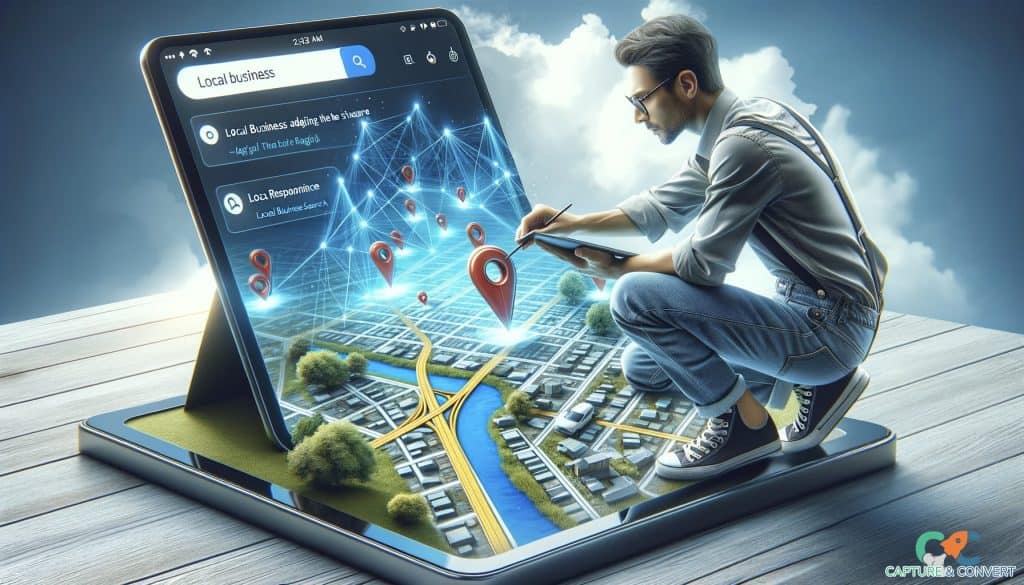 To optimize landing pages for local search and mobile users, focus on mobile responsiveness, ensuring that your pages are well-structured and load quickly on mobile devices.
Implement local SEO techniques, such as using location-based keywords and optimizing meta tags with local information.
Furthermore, leverage Google's mobile-first indexing to enhance mobile user experience and make your landing pages more discoverable for local search queries.
Role of Funnel Builders in Nurturing Local Leads
A funnel builder can nurture local leads by creating a structured and automated process that guides leads through the stages of awareness, consideration, and conversion.
These funnels can incorporate local-specific content and offers to keep leads engaged and interested in local products or services.
By tailoring the funnel to the specific needs and behaviors of local audiences, it becomes an effective tool for nurturing and converting local leads.
Effective Strategies
Effective strategies for local lead nurturing within funnels include segmenting your audience based on local demographics, tailoring content to address local needs and preferences, and maintaining consistent engagement through localized email campaigns or social media interactions.
By personalizing content and offers according to the local culture and interests, and ensuring ongoing communication, businesses can build stronger relationships with local leads and increase the chances of conversion.
Personalizing Funnels
Personalizing funnels for a local audience involves several key strategies, such as using region-specific language and references, tailoring offers and promotions to local events or holidays, and showcasing local customer testimonials or success stories.
Additionally, optimizing the funnel for mobile use and ensuring seamless navigation for local users can enhance the overall experience and drive better conversion rates.
By aligning the funnel's content and design with the specific attributes and interests of the local audience, businesses can create a more engaging and effective lead generation process.
Choosing the Right Landing Page and Funnel Builder
When selecting a landing page and funnel builder for local businesses, it's crucial to consider factors like ease of use, integration with local analytics and CRM tools, support for mobile responsiveness, and the ability to customize templates to align with the business's local branding and messaging.
Additionally, assessing the platform's pricing structure, scalability for accommodating local growth, and user support are essential.
By focusing on these considerations, local businesses can make an informed choice and select a builder that best suits their specific lead generation needs.
Essential Features
Specific features are crucial for local businesses when using these tools.
Geotargeting capabilities are essential for local targeting, allowing businesses to reach the right audience in their vicinity.
Local integrations with mapping services, location data, and regional customizability in templates are also vital for creating locally relevant content.
These features enhance a local business's ability to attract and convert local leads effectively.
Integration Capabilities
Local businesses should seek integration capabilities in these builders that allow them to seamlessly connect with local directories, such as Google Business Profile and Yelp, to maintain accurate and up-to-date information.
Integration with Customer Relationship Management (CRM) systems can help manage and nurture local leads effectively.
Additionally, integration with social media platforms and local advertising services can enhance the reach of local campaigns.
Differences in Landing Page Conversions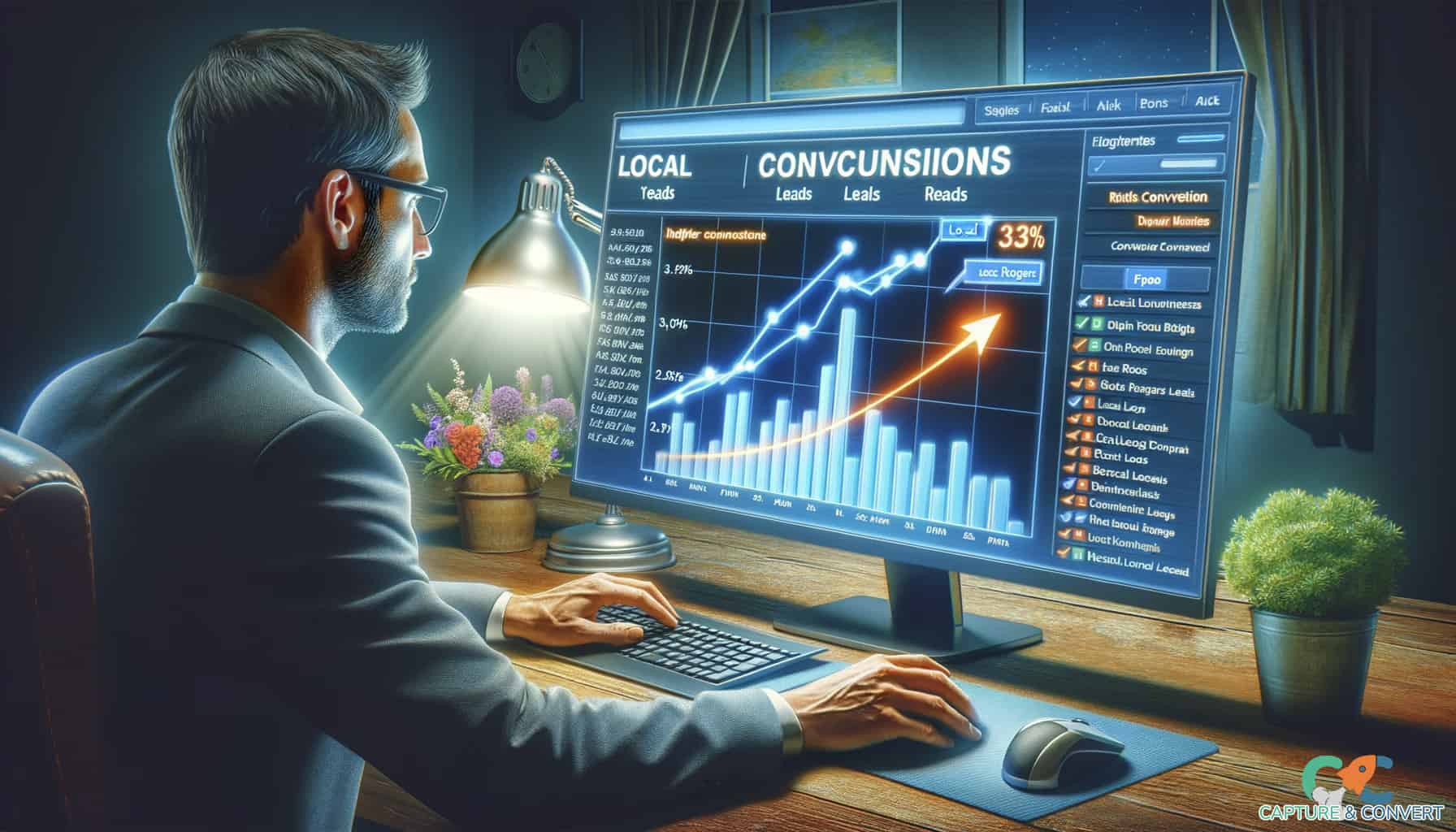 Landing page conversions often differ for local versus non-local leads due to the more immediate and actionable nature of local searches.
Local leads are often closer to the point of purchase, leading to higher conversion rates and quicker decision-making.
Conversely, non-local leads might require more nurturing and information, resulting in different conversion patterns and timelines.
Prioritizing Factors for Optimizing Conversion Rates
Local businesses should prioritize several strategies when optimizing conversion rates.
Firstly, prominently feature local testimonials and reviews to build trust with local customers.
Secondly, create region-specific offers or promotions to entice local audiences, and implement location-based urgency tactics, such as limited-time local deals, to encourage quicker conversions.
Connecting with Local Audiences Using Landing Page Tools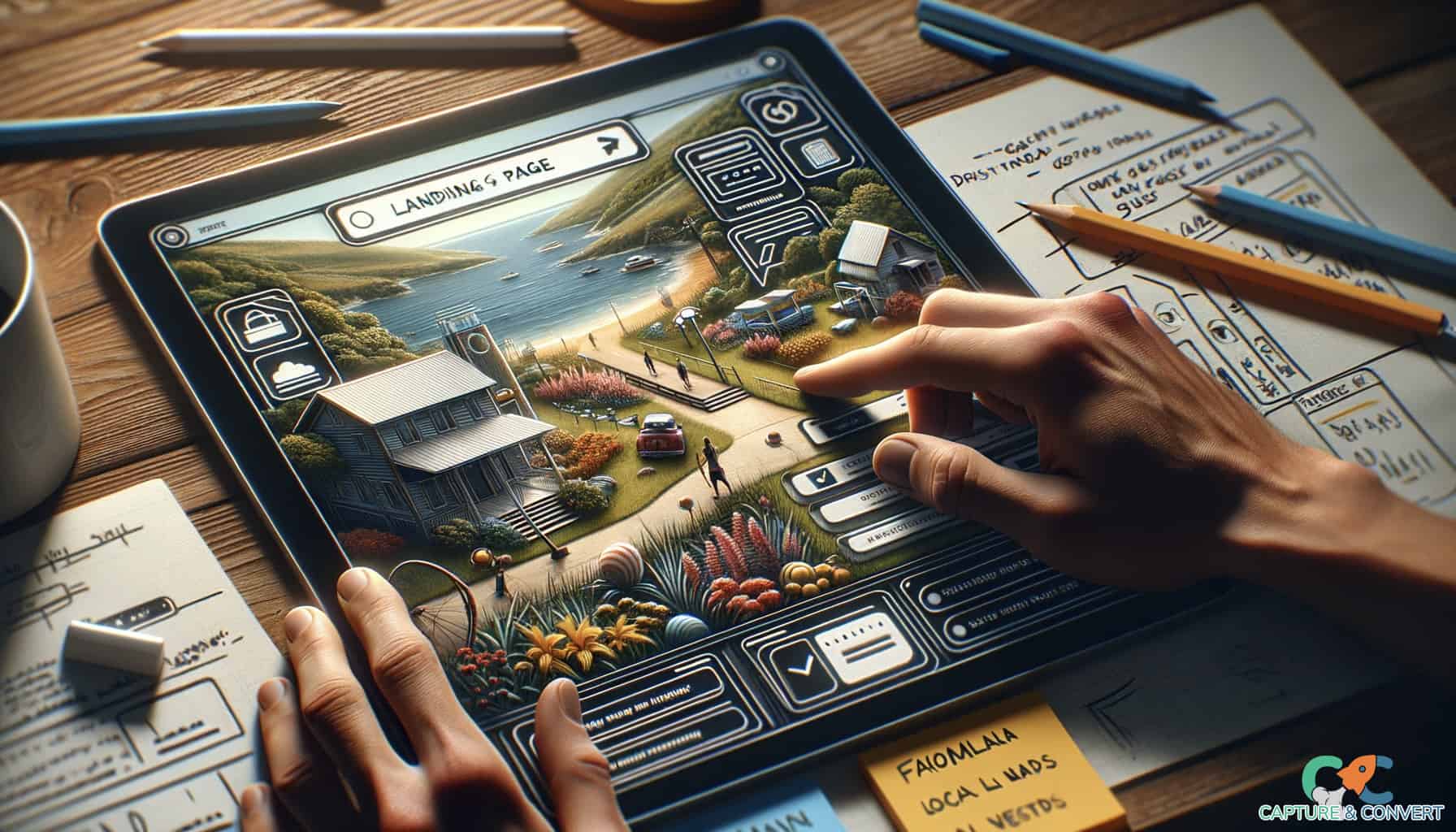 To connect with the local audience using landing tools, it's crucial to design landing pages with visuals and elements that resonate with the local community.
Including images of local landmarks, familiar places, or events can create an immediate connection.
Additionally, tailoring the content to address local needs, concerns, and cultural aspects ensures that the audience feels understood and valued.
Lastly, using localized keywords and phrases in your content and SEO strategies helps your landing pages rank higher in local search results, increasing visibility and engagement with the local audience.
Design and Content Elements
Design and content elements that resonate more with local audiences often include using images of recognizable local landmarks, culturally significant visuals, and relatable local events.
Incorporating language nuances, slang, or regional terminology in the content can make it more relatable.
Offering region-specific promotions, discounts, or references to local preferences and tastes can also enhance the connection with the local audience.
Potential ROI from Using Landing Builders for Local Leads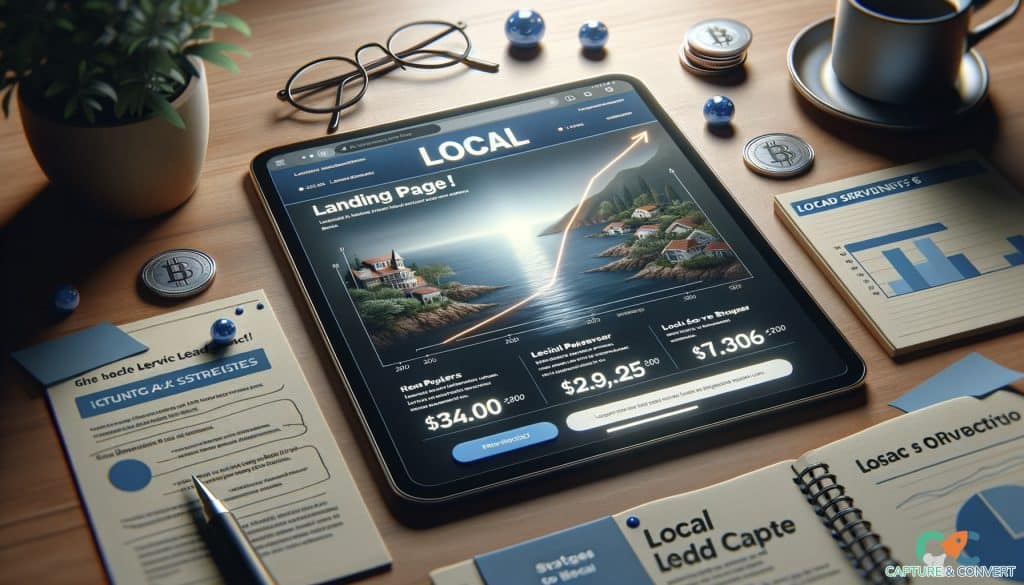 The potential ROI of using landing builders for local leads can be significant.
By effectively capturing and converting local leads through tailored landing pages and funnels, businesses can experience higher sales, increased brand visibility, and a strong local customer base, leading to a positive ROI.
The exact return will depend on factors such as the industry, the quality of campaigns, and the competitiveness of the local market, but it has the potential to yield substantial benefits for local businesses.
Factors Influencing ROI
Several factors impact the ROI for local businesses when using landing page and funnel builders.
These factors include the level of competition in the local market, the quality of localization efforts in content and design, the effectiveness of ad spend and targeting, and the industry-specific dynamics within the region.
A successful combination of these elements can significantly boost ROI for local businesses.
Cost of Landing Tools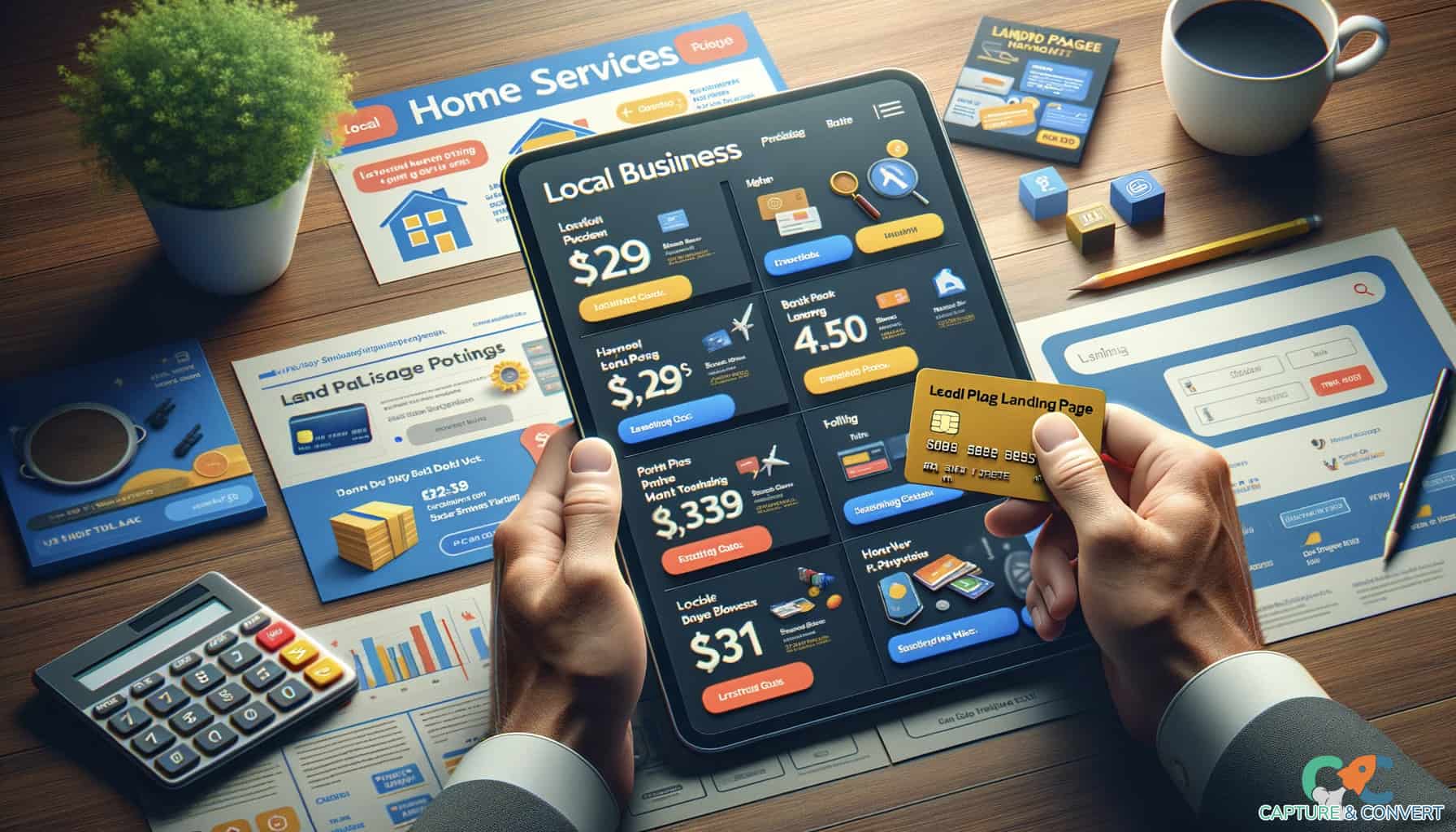 The cost of landing page and funnel builder tools for local businesses can vary widely, typically ranging from $25 to $300 or more per month, depending on factors like the features offered and the scale of usage.
Additional costs may include ad spend for campaigns and potentially hiring experts for design or content creation, which can impact the overall expense.
Budget-Friendly Options
There are budget-friendly landing page and funnel builder options suitable for smaller local businesses.
Platforms like Leadpages, Instapage, and Wix offer reasonably priced plans with essential features for lead generation.
These solutions enable small businesses to create effective landing pages without breaking the bank.
Integrating Landing Tools with Other Strategies
Landing page tools can integrate seamlessly with other local lead generation strategies to create a comprehensive marketing approach.
By combining landing pages with local SEO efforts and targeted online advertising, businesses can drive more traffic to their pages and capture local leads effectively.
Additionally, connecting landing pages with email marketing helps nurture leads and build deeper connections with potential customers, further enhancing local lead generation.
Combining Tools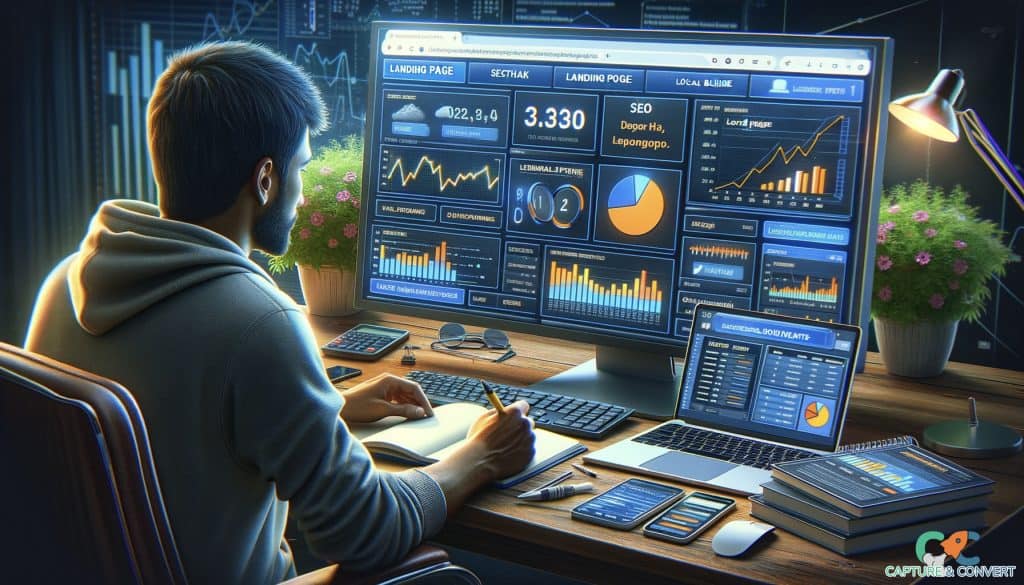 Integrating landing page tools with SEO, PPC, and social media is crucial for a successful local marketing plan.
Businesses should ensure that landing page content aligns with SEO keywords to improve organic visibility, create targeted ad campaigns on SEA platforms or social media ad platforms to attract local audiences, and use social media to promote landing pages and engage with local customers.
A cohesive approach that combines these strategies enhances local visibility, captures leads, and fosters strong connections with the local community.
Future Updates in Landing Page and Funnel Tools
Anticipated updates in landing page and funnel tools may include enhanced AI capabilities for personalization and automation, improved mobile responsiveness to cater to mobile users, and tighter integrations with CRM systems and other marketing platforms.
These advancements on AI lead generation tools are expected to empower businesses to create more tailored and effective local lead generation strategies while streamlining their marketing efforts.
Impact of Future Updates
These updates in landing page and funnel tools are poised to significantly benefit local businesses.
Advanced AI capabilities can enhance customer personalization, leading to more targeted and effective marketing campaigns.
Improved integrations and mobile responsiveness ensure a seamless user experience, potentially increasing local engagement and conversions, ultimately boosting the overall success of local businesses' online marketing efforts.
Comparing Landing Tools with Traditional Local Ads for Effectiveness
While landing page tools can be highly effective for local lead generation, they are not a wholesale replacement for other local advertising methods.
Traditional local advertising methods, such as billboards, local radio, and print ads, still serve unique purposes and can reach audiences that online marketing may not.
It's often most beneficial for local businesses to combine both online and offline advertising strategies to maximize their reach and impact in the local market.
Potential to Replace Other Local Advertising Methods
Compared to traditional local ads, landing page tools offer advantages in terms of targeting, tracking, and cost-effectiveness.
Landing tools allow for precise audience targeting and offer in-depth analytics, enabling local businesses to measure their ROI more accurately.
Additionally, they can be more cost-effective than traditional advertising methods, especially for smaller businesses.
However, traditional local ads may still have value in reaching specific demographics or for building brand recognition in the local community, so a combination of both approaches can often yield the best results.