Looking for quality local leads? Capture & Convert offers exclusive local lead generation services.
We specialize in connecting you with clients in your community actively seeking your products or services. Our localized lead generation approach is designed to provide you with leads that are not only abundant but also precisely targeted to your market and ready for conversion.
Partner with us to tap into the potential of your local market and drive your business to new heights of success.
Benefits for Local Businesses
Finding the right customers online is key for businesses, and that's where lead generation comes in. Why pick Capture & Convert for this job? Here are 5 reasons our local lead services stand out.
No More Price Fights: We use our SEO know-how to get noticed without spending big on ads. This means no more costly battles over popular local words.
We're In Control: It's not just about finding leads. We own and manage the online tools we use, so we can quickly make changes that help on search sites like Google.
Keep Your Site Safe: Worried about changes to your website? Don't be. We make improvements away from your main site, so it stays just as you like it.
Simple Costs: Our prices are clear and fair. We charge a set monthly fee, so there are no surprises. Plus, our leads often cost less.
Real Results: We don't just talk a big game at Capture & Convert. We make sure to bring in results that help your local business grow.
Drawbacks for Local Businesses
If you're thinking about using our lead generation services, there are a few things to keep in mind. Here are 3 key points to consider with Capture & Convert.
More Leads: With us, you might get more leads than you're used to. This can be a great thing, but it can also be a bit overwhelming if you're not prepared.
Patience Pays Off: We aim for lasting success, not quick wins. So, even though we make custom websites for your campaign, it might take a bit longer to see results compared to other ways.
Who Owns What: We put a lot into every campaign, like creating special websites and tools. But if we stop working together, we keep these unless we agree on something else. We always aim to give top-notch service and keep our unique approach.
Process Behind Our Lead Generation Service
Considering local lead generation? Capture & Convert has a clear and effective way to help. Instead of just selling you leads, we make and improve websites to shine in your target areas. We aim to connect with local folks and get high rankings online. Here's how we do it.
1. Research
We dive deep into your local business specifics to ensure you stand out on Google when customers search for your services. Our goal is to elevate your presence online via smart SEO strategies, making your brand synonymous with local expertise.
2. Design
We craft a unique website tailored for local businesses like yours, filled with optimized Google-friendly content. Designed to meet your unique needs, this site is your ticket to getting noticed quickly on the web.
3. Launch
Your new local business website goes live with our support! We can also enhance visibility with ads via PPC strategies and ensure your Google Business Profile (GBP) is optimized and sparkles, spotlighting you on local searches and maps.
4. Profit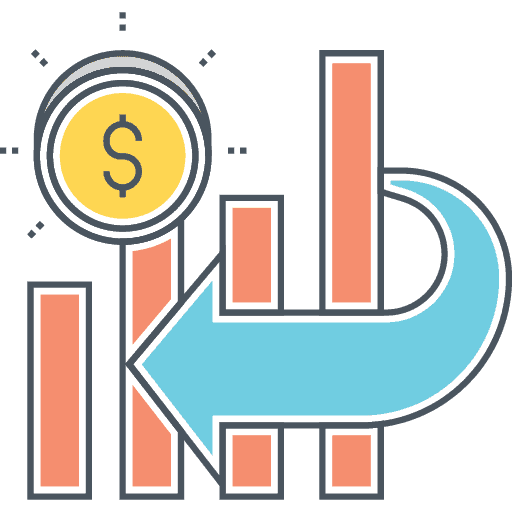 Every inquiry and call comes directly to you, empowering you to secure more local business jobs and increase your earnings efficiently and effectively.
Types of Local Leads Provided by Our Service
At Capture & Convert, we're experts at finding leads that fit just right for you. We know each business type is different, and we aim to meet those special needs.
If you don't see the lead generation service you're looking for, don't worry! Contact us, and we'll likely have the solution you need as well.
Pricing for Our Local Lead Generation Service
At Capture & Convert, we believe in clear pricing. Our local lead service has a set monthly fee, so you know what to expect each month with no surprises.
On top of that, we have extra options like helping with your Google Business Profile (GBP) and managing PPC ads.
These extras have their own prices, depending on what you need. We're here to help your business grow with the best plan for you.
Choose Capture & Convert for Buying Leads!
At Capture & Convert, we know how to get local leads for your business. With our background in local marketing, our team is all about helping you succeed. Check out more about us and see why we're the top pick for getting you more local customers.
Want to get noticed more in your area? Just fill in the form below for a free chat. We'll talk about the best way to get your business out there. Let's work together to get you more customers and grow your business.
Testimonials from Local Business Owners
We know it's important for you to see that we're good at getting local customers for businesses. But we keep our clients' information private to help them stay ahead of the competition, so we don't share their reviews online for now.
However, we recognize the value of transparency. That's why we're busy creating amazing case studies that will show how well our lead generation services work. We'll share these reports soon.
For now, please check out the reviews for our affiliated agency, Golden Tide Consulting, co-founded by Stephan Johnsen of Capture & Convert. The services provided there are closely related to ours, and most of our team members work at both places.
I've been very happy working with Golden Tide Consulting for the last couple years. Before them I've had 5 websites built for my business by other agencies, but none gave me the results that I was looking for. But now that I had Golden Tide Consulting build me a new website and do SEO and I'm finally getting clients finding my website and booking through it! I wish I would have known about these guys before.
Joshuas Amazon Expeditions


April 1, 2023
Highly recommend, especially for your website and SEO needs. Gets results! Listens and addresses any concerns.
Michele Trankovich


May 1, 2023
Frequently Asked Questions